One of the most important features in a house which cannot be overlooked is the doors and they to a large extent significantly affect the appearance of your Woolwich home. If you are in search of a professional door fitter Woolwich, then doorsie has got you covered. At doorsie, we provide an array of door fitting works and services, ranging from free consultation, and free no-obligation quotation to door design and fitting, to provide doors fully fitted for your Woolwich home at affordable and budget-friendly prices.
With a professional and dedicated staff of expert door fitter Woolwich, who are experts in fitting interior and exterior doors, we specialize in fitting various types of doors, such as: Double doors/French doors, Dutch doors/stable door, Folding doors, Rotating doors/butterfly doors, Single leaf/double leaf doors, Sliding doors, Wardrobe doors, and many more to your specified requirements and tastes. As we have handled several doors fitting jobs in the past, we have vast knowledge and the requisite experience required in sourcing the best doors, handles, and hinges with discounts so that you can get the best quality door fitting work that fits your budget and is perfect for your Woolwich home.
At doorsie, we offer a professional door fitting and full door installation/fitting services. You can reach us at doorsie.com for our services.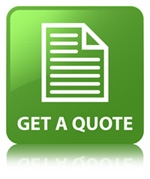 Call: 020 8004 9909‬
Mobile: 07515 015417
Email: sales@doorsie.com