When you desire the service of Doorsie, the professional door fitter Blackheath, you stand to enjoy the following benefits: your doorframe measured by professional, your new door fitted by the experts, and making payment only once the door fitting is completed. We are an expert door fitter Blackheath who had been handling door fitting services for many years. We have proudly carried out door fitting services for a number of customers, and many other customers have also enjoyed our services.
It is our responsibility to ensure that the needs of our customers are well catered for. We look forward to having you as one of our customers too and we assure you that you would get nothing less than the best quality doors with professional services.
All our doors are crafted in compliance with the British standard and are fitted with high-security locks. At Doorsie, we provide a wide range of sophisticated doors, which range from sliding door, Aluminium Bifold sets, Garage doors, UPVC doors, Composite doors, interiors/exterior doors, etc. with door trims to match.
When carrying out our door fitting service, we start by undertaking the evaluation, removal, and disposal of your old worn-out doors, then we fit and finish your new doors. More so, we do not ask customers for initial deposit but only accept payment once the fitting job is completed. Contact Doorsie today or email to get your professional door fitting service.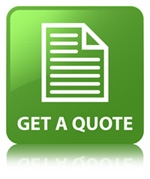 Call: 020 8004 9909‬
Mobile: 07515 015417
Email: sales@doorsie.com