Both interior and exterior doors come in many various designs, sizes, and shapes and we are always happy to handle your door fitting work according to your specification or assist you in choosing the best door options suitable for your home. At Doorsie, we pride ourselves as a professional door fitter in SE London. We have handled several door fitting jobs so we have vast knowledge in sourcing the best doors, handles, and hinges with discounts so that you can get the best quality door fitting work that fits your budget.
Our service areas cover SE London, SW London, Clapham, Sidcup, Shooters Hill, Dartford, Beddington, London, Carshalton, Wallington, etc. If you need the service of a door fitter in SE London for your Double doors/French doors, Dutch doors/stable door, Folding doors, Rotating doors/butterfly doors, Single leaf/double leaf doors, Sliding doors, Wardrobe doors, etc. don't hesitate to contact us.
Doorsie has a team of highly qualified and skilled door fitters in SE London, and we assure our customer of a top quality finish. At Doorsie, we offer full door installation/fitting services. For your free consultation and free no-obligation quotation, kindly call us or email to plan a suitable viewing time.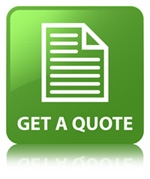 Call: 020 8004 9909‬
Mobile: 07515 015417
Email: sales@doorsie.com