For the installation of your sliding door, Aluminium Bifold sets, Garage doors, Upvc doors/windows, Composite doors, interiors/exterior doors, etc. We at Doorsie have our own qualified team of professional door fitters in SW London who has many years of experience in the door fitting industry. We ensure that your new interior or exterior door are fitted to the right standards and you will be comfortable with the results.
Installing a new door is one of the great ways of making your existing home look. So, if you need the service of a door fitter SW London, we are your best option. We have a wide range of door supplies that you can choose from. All you need to do is to choose your desired door and door finish, and we will come right away to get it fitted for it.
When we carry out door fitting jobs for customers, our professional door fitters begin by taking measurement up and down the doorframe at different positions. This enables them to know if the doorframe is bowed and where it is bowed. With this, they can skillfully plane and shape the new door to perfectly fit into the doorframe. We offer a free consultation and no-obligation quotation. Contact us today for your door fitting work well done.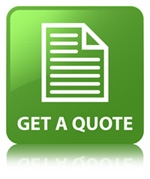 Call: 020 8004 9909‬
Mobile: 07515 015417
Email: sales@doorsie.com