Are you in need of the service of a professional door fitter Beddington to help you replace your worn-out door? Doorsie door fitting service is the best door fitter near you. We provide custom-tailored door fitting services that fit both your budget and needs. Our skilled and experienced door fitters provide all required tools and equipment on site. We execute our services in line with all personal preferences and safety regulations. More so, upon customers' request, we can purchase and deliver extra materials for customers' door fitting projects.
We take pride in calling ourselves the best door fitter in Beddington. And most of our door fitting works come from customer recommendations.
Our door fitting service is available to customers in Beddington and beyond – SE London, SW London, Clapham, Shooters Hill, Dartford, Sidcup, London, Carshalton, Wallington, etc. And getting your new domestic or commercial door fitted by us is not a task at all, once you arrange a survey with us, one of our professional door fitters would visit your home and take all the necessary measurements.
We ensure that your new door is designed to the precise measurements to perfectly fit into your doorframe in your home. More so, you only pay once the door fitting is completed and you're happy with the job done. Do not hesitate to contact us today for your door fitting work well done.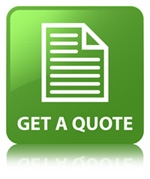 Call: 020 8004 9909‬
Mobile: 07515 015417
Email: sales@doorsie.com