Are you in need of all your interior doors replacement or just a single door replacement? Hiring a professional door fitter Sidcup is the right option. Doorsie is an expert door fitter in Sidcup and is ready to carry out your door fitting work for you just within your budget and less disruption to your daily life.
Doorsie supplies and fits all of your door fitting works to match both your budget and needs. We have a team of professional door fitters who will carry out your door fitting from a quick start to an impeccable finish. Right from free consultation, and free no-obligation quotation to door design and fitting, our team of dedicated experts will offer you with only the best fitting service available at affordable prices.
Whenever you need a door fitter Sidcup, feel free to contact us for our standard pricing for door fitting, and we will arrange with you a suitable viewing time in Sidcup.
Aside from Sidcup, other areas we cover include SE London, SW London, Clapham, Shooters Hill, Dartford, Beddington, London, Carshalton, Wallington, etc.
More so, we specialize in fitting various types of doors, such as Double doors/French doors, Dutch doors/stable door, Folding doors, Rotating doors/butterfly doors, Single leaf/double leaf doors, Sliding doors, Wardrobe doors, and many more.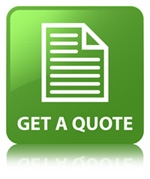 Call: 020 8004 9909‬
Mobile: 07515 015417
Email: sales@doorsie.com