Every homeowner is concerned with securing and enhancing the aesthetics of his home. Whether you are installing a new door to prevent a break in or just for the sake of beautifying your home, Doorsie is the best internal and external door fitter in Clapham and beyond for you. We understand that fitting new doors is a great way to add some fresh look to your existing home, that is why we have taken it as our responsibility at Doorsie to provide a wide range of door supplies from which you can choose from. Once you have chosen your desired door, we will handle the door fitting for you. Isn't that really simple?
We employ the service of the best door fitting professionals in Clapham, which is second to none, to handle your door fitting professionally and at affordable rates. Try Doorsie today. We offer consultation and no obligation quotation at no cost.
We bet you would find it a challenging task to find another more hardworking door fitter in Clapham other than us, this is why most of our door fitting works come from customer recommendations.
For more information, kindly get in touch with us or email us. One of our highly proficient sales staff will be happy to receive you.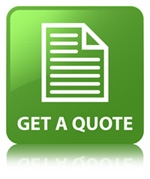 Call: 020 8004 9909‬
Mobile: 07515 015417
Email: sales@doorsie.com