One of the reasons why we pride ourselves as the best Door Fitter Catford is because when you hire us to handle your interior or exterior, traditional or contemporary door fitting, our professional team of door fitters will come over to your location to survey and take the measurements of your doorframe and your floor level; if need be, they would carefully plane or trim the doorframe to allow the door fits perfectly; then they would fit the door and secure it tightly in place. More so, our professional fitters give useful advice to customers even after the job is completed. It is our responsibility to tailor our door fitting service in accordance with your high expectations.
Once your new traditional or contemporary door has been fitted, you need not worry about maintenance. Though you need to take care of your door, the maintenance is minimal and the maintenance fee is very low. Our doors only need to be wiped clean once every month, and a periodic oiling of the locks and hinges.
If you keep up with this minimal maintenance on your door, we assure you a minimum life expectancy of 25 years. We also offer 10 years guarantee on all our doors, which most door fitters Catford do not provide. If you need any assistance in price quoting and door/door materials ordering, or you have any other inquiries, don't hesitate to contact Doorsie today or email.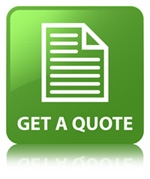 Call: 020 8004 9909‬
Mobile: 07515 015417
Email: sales@doorsie.com