As it is widely known that the entire house can be judged on the exterior door, the choice of a door is not a trivial decision to take lightly. You could definitely change the look of your Brixton home just by replacing the doors, in addition to more protection and security. Besides, it can improve the energy efficiency of Brixton home and your electricity bills would be lower. Not just for outlook, choosing and installing a replacement door is an important project that requires planning.
Here at doorsie.com, we offer a professional door fitting and door installation advice and service, given by an expert team of experienced professional door fitter Brixton, all at an affordable price. Our services range from free consultation, and free no-obligation quotation to door design and fitting, and we as well specialize in fitting various types of doors, such as Double doors/French doors, Dutch doors/stable door, Folding doors, Rotating doors/butterfly doors, Single leaf/double leaf doors, Sliding doors, Wardrobe doors, and many more.
Doorsie has a team of highly qualified and skilled door fitters Brixton and we are always happy to handle your door fitting work according to your specification or assist you in choosing the best door. We can be reached on doorsie.com for further information.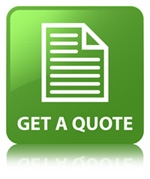 Call: 020 8004 9909‬
Mobile: 07515 015417
Email: sales@doorsie.com