Just as it takes only seven seconds for us to judge another person on the first contact, your house could also be subconsciously judged based on external appearances and your doors contribute significantly to the overall aesthetics of your Penge house.
Your front door is the first feature of your home that guests and visitors will see, so it's always a good idea to make an outstanding first impression, in addition to serving their traditional functions of protection and accessibility. For this reason, there are a number of factors to be considered when choosing a door for your Penge home. This includes, but is not limited to :
1) Types Of Doors: Doors come in different materials. There are wooden doors, steel doors, Aluminium doors, vinyl doors, and Fibreglass doors too. The type of door you choose depends to a great extent, on your taste and a testament to your preferences.
2) Budget: Cost is also a very important factor in choosing your door. You might want to have all the features you want within your budget, and might decide to go for a durable door over a stylish one in your Penge home.
Here at doorsie.com, we offer a wide variety of stylish, sturdy elegantly crafted doors fully fitted at cheap, affordable and reasonable prices for door fitters in Penge.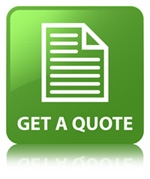 Call: 020 8004 9909‬
Mobile: 07515 015417
Email: sales@doorsie.com