Doorsie offers an affordable, easy, and quick door fitting service for your home and businesses. We have a wide range of doors, accessories, and colors to pick from. All our professional door fitters can perfectly fix your chosen door to fit your existing door frames. After you have chosen your preferred door from Doorsie, our qualified team will arrange a visit to your home to carry out site inspection, measurement, and a suitable time to carry out the installation. After which your door would be delivered and fitted with all the necessary hardware. More so, your old door would be removed according to your description.
At Doorsie, our door fitting service provides an affordable, convenient, and easy way to get your new door, either internal or external, into operation. All you need to do is just talk to any of our professional door fitters Forest Hill and we will immediately make arrangement for a door fitter Forest Hill to come and fit your new door.
More so, we do not take an initial deposit but we only accept payment after we have completed your door fitting work. Contact Doorsie today or email to get your professional door fitting service.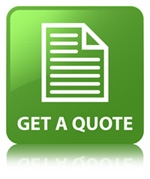 Call: 020 8004 9909‬
Mobile: 07515 015417
Email: sales@doorsie.com